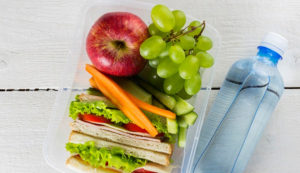 Parent, please adhere to our healthy snack list. We are mandated to follow USDA guidance for keeping our children healthy. Please bring healthy snacks for birthday parties. No cupcakes, ice cream, or cookies.
Pretzels
• Animal crackers
• Graham crackers
• Yogurt
• Pudding cups (fat free)
• All fruits (grapes, bananas, apples)
• Carrots (vegetables)
• Juice box (100% juice)
• Raisins
• Low sodium Cheezit pouches
• Baked chips
• Nutri Grain Bars (peanut free)
• Popcorn
• Snack pack Pringles
• Welch's fruit snacks
• Baked Gold sh
• Mo s natural applesauce
Bring only items mentioned above!